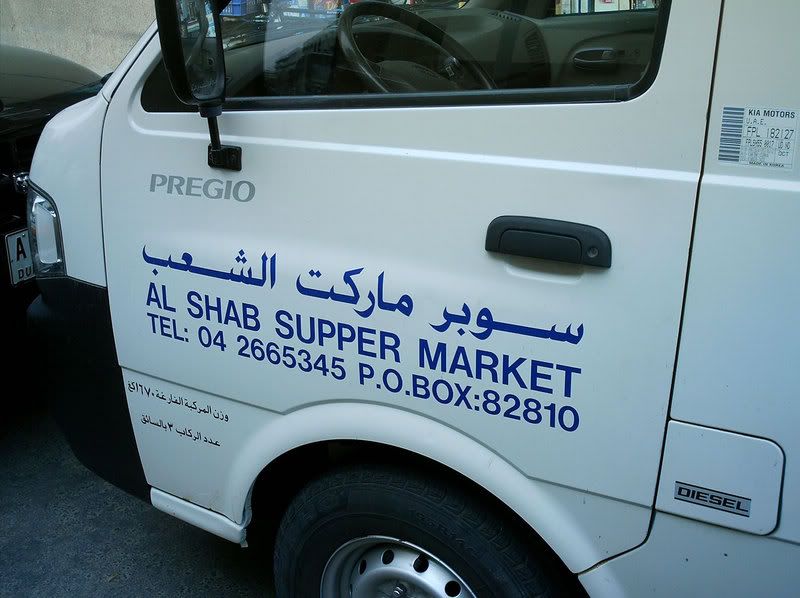 When i was walking down i came across this van parked in front of a super market.
As you can see they were catering to a very particular niche - "Supper Market"!!!. I haven't heard that before but it seems to be a good marketing preposition. Imagine having a super market i mean supper market that caters only dinner! It's open in the evenings only. It will do well in a market where people dont have time to cook and is mostly expat population.
Obiviously it was a typo error on the van but as i said it seems a good marketing idea.