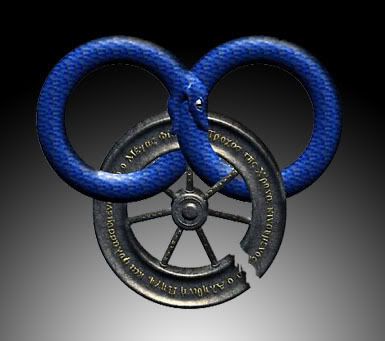 I just came to know that Robert Jordan passed away.
With him the Wheel of Time series is also gone.
My brother had introduced me to Robert Jordan when he picked up the paperback edition of "THE EYE OF THE WORLD" (Book 1) from a book fair at Pondy Bazaar in Chennai for a throwaway price of Rs. 50/-. The book was was 600 plus pages. I had never attempted reading such a huge book. The only other book i had attempted of that size was Aldus Huxley's BRAVE NEW WORLD. I seriously wanted to prove myself that i could read books of menancing sizes and that too unabridged. So that set me off initially. And of course the cover art was amazing.
I do clearly remember the first day when i started reading the book. My quarterly exams were going on and my school was half day. We had the first half for the exam and the other half for preparing for exam. So i used to return home early and read a chapter of the book. Right from day one I was hooked to the book. I didn't want to put it down. I just wanted my exams to get over fast. And it did happen and i had my weekend to go all out for the book!!! Which i did. Over the next few days i finished the book. It was definitely a change from HARDY BOYS and Dr. NO!!!
And from there on i became an avid reader of all his books. Till BOOK THREE it was splendid. AND THEN THE DOWNFALL BEGAN FROM BOOK 5!!! It became a soap opera on book!!! I streched myself to read all his books till Volume 11. And now he is no more. THE WHEEL OF TIME HE SPUN HAS BEEN BROKEN. His eagerly awaited twelfth book "Memory of light" will be Memory of Robert Jordan.
Strikingly Simplistic Narrative style
What was interesting in his first 3 volumes were his plot, characters, the simplicity of narrative style and language, imagination, visual imagery and most of all the pace of events. It was action from the word "GO". It was lacking in the books to follow where the plot became a virtual standstill.
The Wheel of Time series....... A WASTE OF TIME????
Looking back with the current scenario I feel i was robbed of my time and money as the series is not complete by the author. Whatever comes out as his twelfth edition, will it be as good as Robert Jordan's intial vision? Only the book can answer that.
Subscribe in a reader