Of recent, I had been harbouring ethnocentric views and had a communal colouring to my perspective of the world. All this were about to change when i encountered this incident......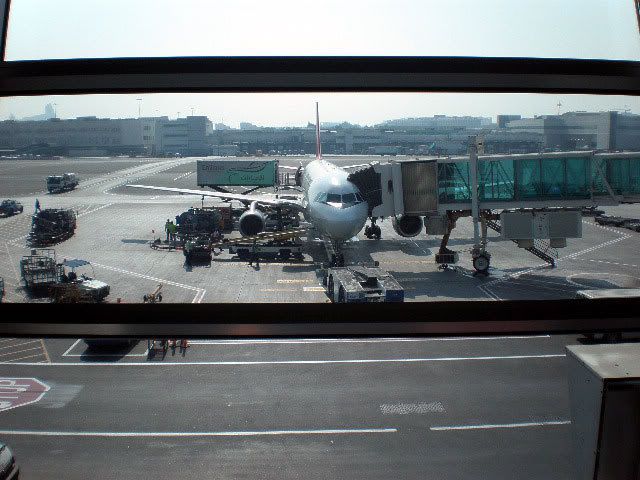 (Waiting to 'leave on a jet plane')
No Signal:
On a recent vacation to India, we had hired a prepaid taxi from Madurai airport to drop us at Sivakasi. We all were exhausted after a long flight and didn't notice the missing mobile after we had got down from the taxi. We were relieved when we contacted the taxi company at Madurai airport and they said they had the mobile with them.
On the retrieval quest:
I was entrusted with the task of getting back the mobile from Madurai airport. This required me to travel 80kms by bus which would drop me off on the crossroads to the airport. From there on I needed to cover another 6 kms either by taxi or auto to reach the airport. I reached the crossroads by the first morning bus and decided to walk the 6km stretch by foot, enjoying the early morning scenery of the coconut groves that filled either side of the road.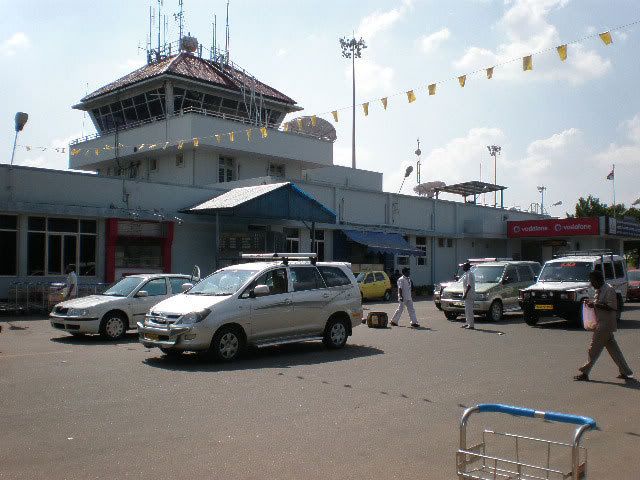 (Madurai airport when it is busy)
On reaching the Madurai airport, I got my mobile back from the prepaid taxi company without any hassle. Now I was faced with the daunting task of walking back to the crossroad which takes nearly 45 minutes (the 6km stretch).
I was offered a ride by taxi for Rs.100/- and then by an auto-fella for Rs. 50/-. I ignored their pleas and decided to walk the stretch.

Close encounter with a human being:
Just then came along a guy in a motorcycle who offered me a lift up till a mid point. I was overwhelmed by this kind gesture and took his offer. I opened a conversation with him and told him i had to catch a bus from the cross road. After reaching the mid-point he offered me a further lift till the bus stop on the pretext of having to fill petrol in a nearby petrol station(which he never did). I was dumb folded by this kind act. It was surprising to find a helpful person in today's fast paced world where people had time only for themselves.

The Message:
I was curious to know more about this good Samaritan. I asked him his name and he said he was Mohammed. And he said " I help you today so that when i am in need of help tomorrow some one will help me".

A simple fact of life. He never saw me as Hindu (he never asked me who I was) rather a fellow human being who needed help. He offered his without any expectations. And he went to the full extent to help me out. I had to travel a total of 160kms to get this message which made me take more of a balanced view of the world. India is not a country of religion rather it is of human beings. I found a genuine one.

On a later date I was able to catch up with Mohammed and say "Thank you" to him. His help had meant a lot.